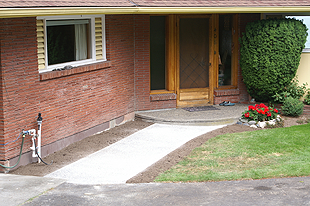 Our professionals apply top-level skills and expertise in installing various types of fuel systems. We install underground and aboveground tanks such as the Fireguard UL-2085.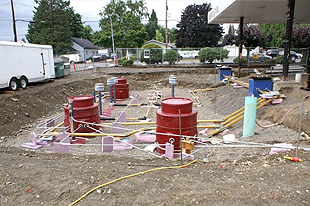 Decommissioning and Removal
We perform decommissioning and removal processes for both underground and aboveground tank systems. This service is beneficial particularly to clients in the retail fuel, aviation and marine industries.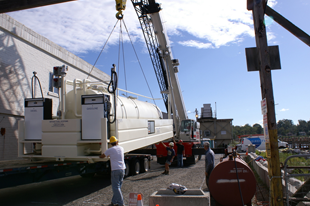 Parts Repair and Replacement
To make sure each system is in excellent condition, we regularly inspect fuel systems and fuel piping such as spill buckets and sumps in each system. Our services are applicable for installations used in the following applications:
Diesel Exhaust Fluid (DEF) Bulk Storage and Dispensing
Demolition and Site Preparation
Our company offers full site preparation services for various types of utility projects. We work fast, ensuring the timely removal of existing structures and debris on your worksite.
We complete grading and backfilling tasks to meet the foundation requirements of various building and canopy constructions. We also offer shoring and backfilling to ensure the optimal installation of fuel tank systems and piping components.
Site Remediation and Restoration
You can trust us to excavate, transport, and dispose of contaminated soil from your job site. Aside from our staff having 40-hr hazardous waste training, we also complete grading processes for pavements and hard surfacing, ensuring superior service from the most attentive staff.
We also offer site restoration services from PLIA-approved (Pollution Liability Insurance Agency) contractors who can help you restore the original ground or paved surface on the property.
Utility System Installation
Our team is trusted for efficient utility system installation services that meet local and industrial standards. We can build the following:
Ensure timely and accurate trenching procedures with our experts. We use state-of-the-art earthmoving equipment to meet the needs of various utility projects including the following:
Build your next utility project today
For your questions about our construction services, you may connect with us through our details or you may fill out our contact form.
Telephone: (360) 398-0134
Email: [email protected]